Bitly Linktree Wanna Be.
Create URL Shortener like Bitly, create Biolink Pages like Linktree and get Analytical information for all your links in one Dashboard.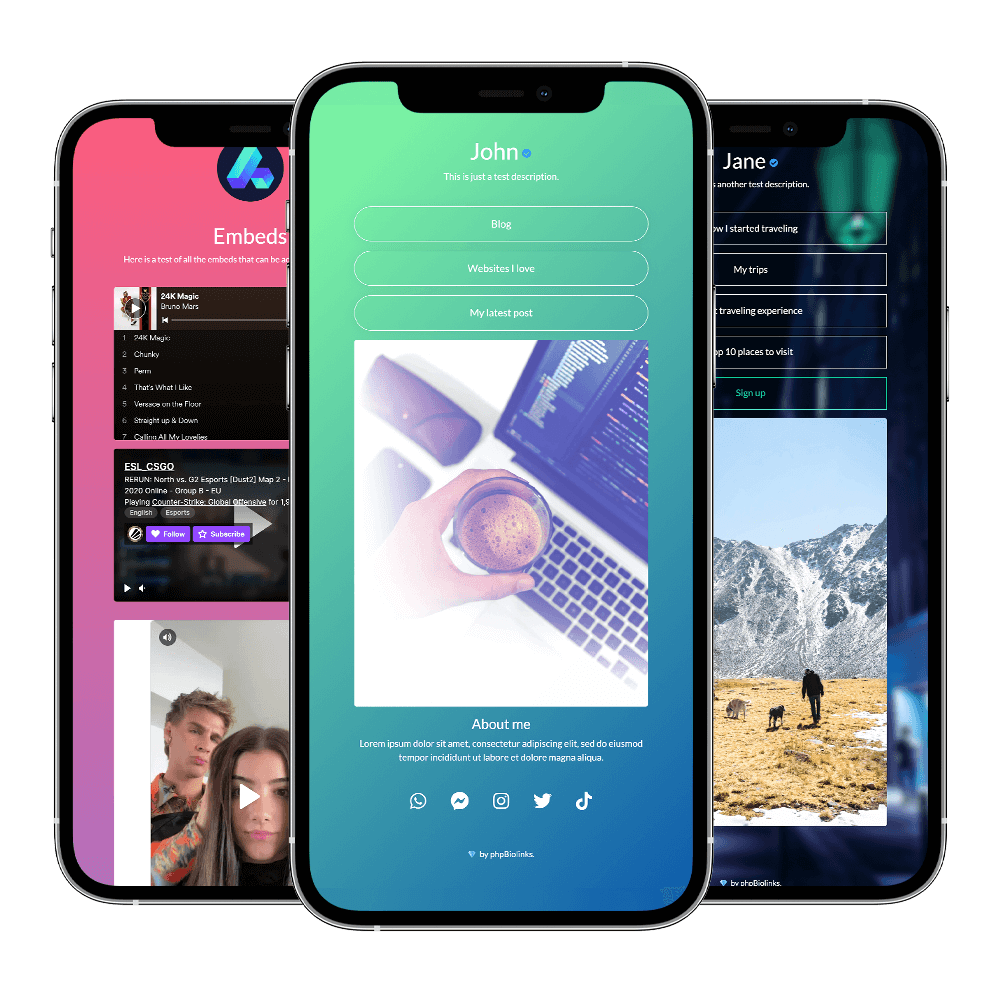 Project Without Limits
Manage all your links easily using Projects.
Biolink Page
Create your own unique Biolink page, supported by lots of cool features in easy-to-use settings.

Not just making Block Button Links, BiTree prepares 20 Blocks so that your Biolink will be even cooler.
URL Shortener
Of course! You can use BiTree as a URL shortener equipped with a QR Code. Like Bitly!

Don't like Bitree Domains? BiTree comes with more than 10 Alternative Domains to choose from and more!

Do you have an idea for a unique Domain name?
Built-in Analytics
Daily analysis of all the links you have, detects referrers, countries, operating systems, languages, and much more.
No Limit, No Ads,
Totally Free.
Create Unique Projects, Biolinks, Links,
Analytics For You, No Limits, No Ads, Free.
SEO Ready . Google Analytics . Facebook Pixel . UTM Parameters and more..
Powered by